Repeating Islands reports on the screening of La Gaita, a film that features the parang group, The Lara Brothers. Nov. 26, 2012.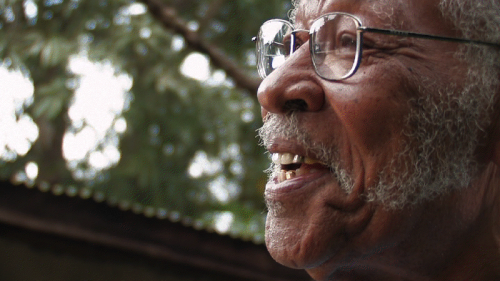 The Trinidad and Tobago Film Festival (ttff) will end its activities for the year on a high note with a screening of the award-winning parang documentary La Gaita, followed by a live performance by the celebrated Lara Brothers parang group, on Saturday 8th December in Santa Cruz.
This free screening and performance will bring to an end the bpTT Community Cinergy series of film events held across the country in 2012.
Winner of the ttff/12 People's Choice Award for Best Documentary, La Gaita profiles the Lara Brothers, the oldest existing parang group in T&T. The film, directed by Janine Fung, pays loving tribute to the band, telling their story in their own words and music. In particular, the film follows the gregarious, extroverted Willy Lara and his more reserved elder brother, the late Tito, whose moving funeral forms part of the film.
Speaking about her experience making the film, Fung noted that "The Lara Brothers have a responsibility—one they have taken on for the last 70 years—to serve their music, their faith and their country."
She continued: "They are messengers, travelling from rumshop to rumshop throughout Trinidad performing, because they simply love parang, as a way to express themselves and for the people to relate to that expression."
The film screening and live performance will be held at Baya's Place, Chiquitto Drive, Sam Boucaud, Santa Cruz (next to the Brian Lara Grounds) from 7pm. Refreshments will be on sale.
The ttff is held annually in September and October and is presented by Flow, given leading sponsorship by RBC Royal Bank and bpTT, and supported by the Trinidad & Tobago Film Company, the National Gas Company, the Tourism Development Company and the Ministry of Arts and Multiculturalism.
For the original report: Film festival ends year with Lara Brothers film and performance « Repeating Islands.
See also: Trinidad and Tobago Film Festival