Jimi Phillip is a well-respected, highly decorated steel pan tuner, who hails from Chaguanas, Trinidad. He has received numerous awards and accolades for his contributions to the continued development of the steel pan instrument and for his innovations produced in the process.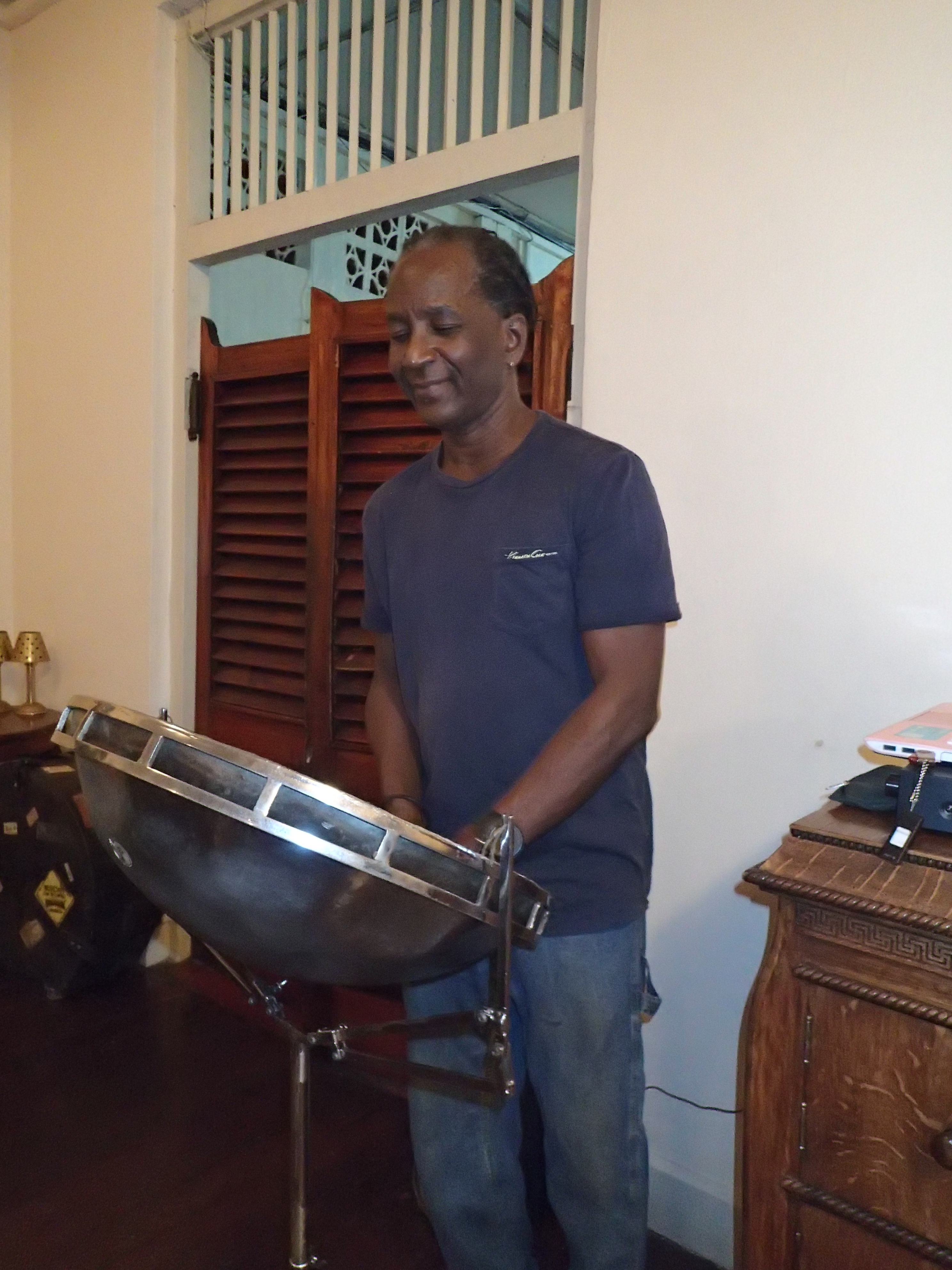 Photo taken from The Amazing Jimi Phillips And His Steel Pan
Some of Jimi's innovations arose from his experimentation with using sheet metal instead of the traditional steel drums to produce steel pans. In the course of this experimentation he has succeeded in making instruments of fine tonal quality with structural differences. These instruments posses very small skirts in comparison with the regular pans.
Additionally, portability has been another factor that has influenced Jimi's creativity. In this regard he has developed a collapsible pan stand, which can be folded like some music stands. He has also produced a set of six-bass pans in which each pan of the set has a skirt the size of that of the traditional tenor.
The following article, written by Joel Julien, was published in the the Trinidad Guardian on Saturday January 14, 2017.